GEMINI PRO
Compact LED floodlight. Born to combine the essential with contemporary design, Pixel's technological evolution. Perfect for lighting industrial and residential areas, entrances, facades of buildings and forecourts.
Housing and frame: in die-cast aluminum. Housing with cooling fins for maximum heat dissipation.
Lateral goniometric scale for quick tilt adjustment.
Paintwork: thermosetting polyester powder, prior degreasing and phosphochromatizing process that will ensure an extremely high resistance to chemical and atmospheric agents.
Protection glass: extra clear tempered 4 mm.
LED modules 6×2: CRI>70, CCT 4000K.
Lens: 2×2 multiple cluster in PMMA Anti UV UL94, asymmetrical optic with vertex at 55°, asymmetrical SPORT and street optic with light distribution ME3M.
Expected lifetime: 129,000h L90 B20 @ta25, 110,000h L90 B20 @ta50.
Power supply: 220-240V 50-60Hz with electronic ballast, surge protection 6/10kV, waterproof 3p fast plug connector.
Bracket: 3 mm slotted and thick shaped steel.
Available on request:
• DALI dimmable driver and output reduction with Vmidnight system;
• SPD 12kV;
• additional optics (CYC,15°,45°,60°);
• C5-M coating for very high corrosivity enviroments (marine).
Accessories on request:
• "T" pole adapter;
• protection grid.
Product's luminous flux were calculated taking into account the typical value declared by the LED manufacturer. Therefore, tolerances on production batches could be considered of +/-5%. The values declared refer to standard coloring 4000K. If not explicitly indicated, flux could deviates by -5% for 3000K, +5% for 5000/5200K.
Documents
Gemini Pro 1LM
Gemini Pro 2Lm
Gemini Pro 3LM
Gemini Pro back
Available colors:

Antracite RAL 7039




Application example:
Photometric Data:
AS
ST ME3M
AS Sport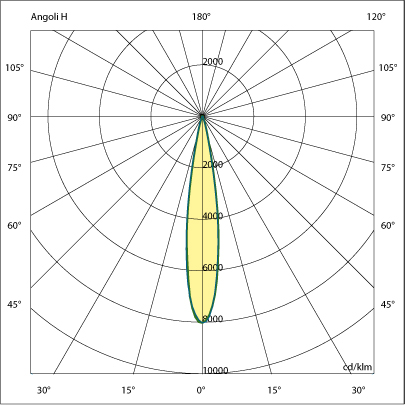 CYC | 15° | 45° | 60° a richiesta
| CODE | DESCRIPTION | CURRENT (A) | W | TYPICAL FLUX (LM) | NET OUTPUT (LM) | NET WEIGHT (KG) | ENERGY CLASS | DATASHEET |
| --- | --- | --- | --- | --- | --- | --- | --- | --- |
| 258643.162 | AS - 1 LM 740 | 700 (mA) | 24 | 4150 | 3071 | 4,56 | | |
| 258643.262 | AS - 2 LM 740 | 700 (mA) | 48 | 8300 | 6142 | 4,66 | | |
| 258643.362 | AS - 3 LM 740 | 700 (mA) | 72 | 12450 | 9213 | 5,06 | | |
| | | | | | | | | |
| 259643.162 | ST ME3M - 1 LM 740 | 700 (mA) | 25 | 4150 | 3469 | 4,56 | | |
| 259643.262 | ST ME3M - 2 LM 740 | 700 (mA) | 48 | 8300 | 6939 | 4,66 | | |
| 259643.362 | ST ME3M - 3 LM 740 | 700 (mA) | 72 | 12450 | 10408 | 5,06 | | |
| | | | | | | | | |
| 266643.162 | AS Sport - 1 LM 740 | 700 (mA) | 24 | 4150 | 3486 | 4,56 | | |
| 266643.262 | AS Sport - 2 LM 740 | 700 (mA) | 48 | 8300 | 6972 | 4,66 | | |
| 266643.362 | AS Sport - 3 LM 740 | 700 (mA) | 72 | 12450 | 10458 | 5,06 | | |
| | | | | | | | | |
| code + DALI | Driver dimmerabile DALI | DALI dimmabile driver | | | | | | | |
| code + DIMM | Driver dimmerabile Vmidnight | Vmidnight dimmable driver | | | | | | | |
| 900000.003 | SPD 12kV Integrato con spia segnalazione di malfunzionamento | SPD 12kV Embedded with malfunction warning light | | | | | | | |
| | | | | | | | | |
| 925600.000 | Griglia di protezione | Protection grid | | | | | | | |
| 920003.006 | Adattatore palo "T"Ø40-60mm | "T" pole adapter Ø 40-60mm | | | | | 0,99 | | |
| | | | | | | | | |