COSMO
Professional projector for tubular discharge lamps  250 and 400W, ideal for lighting industrial areas, buildings, sports facilities.
Housing: die-cast aluminium.
Paintwork: thermosetting polyester powder, prior degreasing and phosphochromatizing process that will ensure an extremely high resistance to chemical and atmospheric agents.
Closure hook: nylon fiber glass.
Glass: extra clear silk-screened 4 mm tempered.
Lampholder: ceramic E40.
Mechanical power supply: 230V 50Hz, thermal protection.
Bracket: 2.5 mm thick shaped steel.
Available versions:
SM, for wide and symmetric beam;
AS, with asymmetry vertex over 35°;
CT, narrow beam 20°.
Documenti
Cosmo SM
Cosmo AS
Cosmo retro
Colori disponibili:
Argento RAL 9006

Nero RAL 9005





Esempi di impiego:
Fotometrie:
Cosmo AS MH-T 400W E40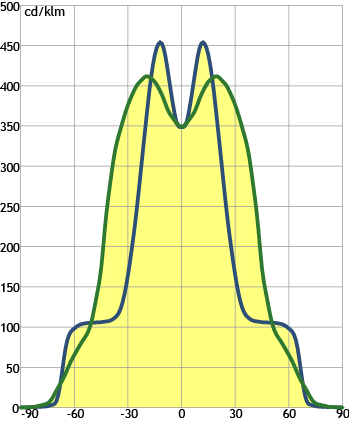 Cosmo SM MH-T 400W E40
| CODICE | DESCRIZIONE | CORRENTE | INNESCO | W | FLUSSO NOMINALE | FLUSSO NETTO | PESO NETTO | SCHEDA TECNICA |
| --- | --- | --- | --- | --- | --- | --- | --- | --- |
| 223123.125 | SM, HPS-T/MH-T 1x250W E40 CNR | 3,00 (A) | 4,50 (Kv) | 250 | | | 8,76 | |
| 223123.140 | SM, HPS-T/MH-T 1x400W E40 CNR | 4,00 (A) | 4,50 (Kv) | 400 | | | 10,35 | |
| 223133.125 | SM, HPS-T 1x250W E40 CNRL | 3,00 (A) | 4,50 (Kv) | 250 | | | 8,98 | |
| 223133.140 | SM, HPS-T 1x400W E40 CNRL | 4,00 (A) | 4,50 (Kv) | 400 | | | 10,58 | |
| 223233.125 | SM, MH-T 1x250W E40 CNRL | 3,00 (A) | 4,50 (Kv) | 250 | | | 9 | |
| 223233.140 | SM, MH-T 1x400W E40 CNRL | 4,00 (A) | 4,50 (Kv) | 400 | | | 10,59 | |
| | | | | | | | | |
| 224123.125 | AS, HPS-T/MH-T 1x250W E40 CNR | 3,00 (A) | 4,50 (Kv) | 250 | | | 8,8 | |
| 224123.140 | AS, HPS-T/MH-T 1x400W E40 CNR | 4,00 (A) | 4,50 (Kv) | 400 | | | 10,33 | |
| 224133.125 | AS, HPS-T 1x250W E40 CNRL | 3,00 (A) | 4,50 (Kv) | 250 | | | 9,02 | |
| 224133.140 | AS, HPS-T 1x400W E40 CNRL | 4,00 (A) | 4,50 (Kv) | 400 | | | 10,56 | |
| 224233.125 | AS, MH-T 1x250W E40 CNRL | 3,00 (A) | 4,50 (Kv) | 250 | | | 9,04 | |
| 224233.140 | AS, MH-T 1x400W E40 CNRL | 4,00 (A) | 4,50 (Kv) | 400 | | | 10,57 | |